Entrepreneur
Cost-effective
Our Entrepreneur bundle offers you all the paperwork you need and use of our registered office and service address with digital mail forwarding!
Compare all bundles
Bundle Specs
There are no hidden costs and the Companies House £12 registration fee is included in the price.
All formations have optional extras to choose from, including business bank accounts with cashback!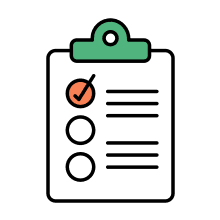 Company docs
Printed share certificates,
Printed incorporation certificate,
Printed & bound MOA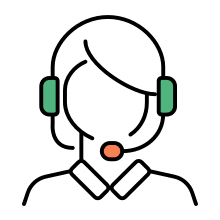 Support
Lifetime customer support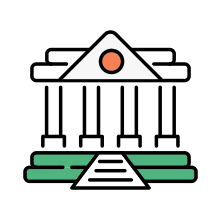 Bank account
Up to £100 cashback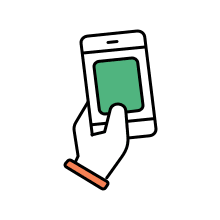 Business phone
Free calls for 90-days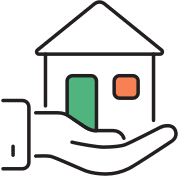 Office Address
Registered Agent
(3/mos. free)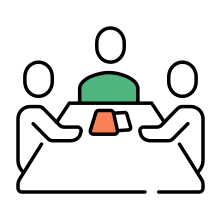 Service address
For all directors, PSCs & shareholders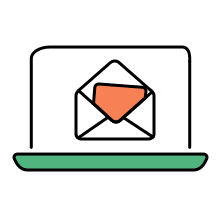 Digital Mail
Statutory mail, scanned and sent to you asap!
Limited company formation
Printed Certificate of IncorporationOnce incorporated, we'll give you access to a digital copy of the document to prove your company exists. We will also print this on certified Companies House paper and post it.
Printed Share CertificatesOnce incorporated, we'll give you access to a digital copy of the documents that confirms the ownership of shares in your company and send a copy of all to you in the post.
Printed Memorandum & Articles of AssociationPrinted and bound, this is for you to share the details of how you agree to run the company with your shareholders. It sets out how your company will be run and governs its relationship with the outside world.
Guides and support
Hub business managerYou can manage your business from your Hub business manager. Access invoices, company details and any additional services you might need, including bank accounts, insurance, websites and much more!You can manage your business from your Hub business manager. Access invoices, company details and any additional services you might need, including bank accounts, insurance, websites and much more!
Ltd company e-bookEverything you need to know about owning a limited company and being a director is included in this eBook.
Lifetime customer supportWhen you form your limited company with us, you'll get lifetime support from your very own TFC Support Agent, who will be on hand to help and support your limited company.
Free expert advice
Accountant consultation - with ATNWe've partnered with a firm of professional accountants who provide accounting, tax and business advice services to micro, small and medium sized businesses.
Trade mark consultation - with PulseYou've worked hard to build a name for your business. Trade marks are an important step for protecting your brand identity. It will stop competitors from poaching your customers by imitating your brand. Give yourself peace of mind and protect it!
Business address services
3 months free
Registered office addressEvery company needs a registered business address. So why not use ours? We'll keep your private address off the public record and digtally forward any important post on to you. Plus, our City address can help boost your business profile and increase confidence in your brand.
Service office addressUse our City address for all Directors, Shareholders and PSCs of your business. Keep us updated with any changes to these roles and continue use our City address for new appointments.
Stat. Digital Mail ServiceIncluded as standard is our Digital Mail Service for all your statutory (only) mail. This ensures you get any important mail as soon as its received and will be stored in your account for life - no additional handling or postage fees.
Business addressA business address is used to receive and forward general business mail. Our service includes physical mail forwarding with no additional postage or handling charges.
Stat. Mail forwardingIf you require physical mail forwarding of your statutory mail - for a small fee per year these can be posted to your chosen forwarding address.
Optional Extras
Business bank accountIt's a legal requirement to have a business bank account as a limited company. We've handpicked a range of different types of business bank accounts to suit all types of business. You can even get up to £100 cashback!
Business phone numberWe've partnered with bOnline to offer our customers a new business phone number with unlimited calls free for 90 days and then only £9.95 per month thereafter. Keep your business and personal numbers separate!
Other extras include:• Anti-fraud protection - £4.99
• Check & Send service - £7.50
• VAT Registration - £29.99
• PAYE Registration - £29.99
• Bookkeeping solutions
• Website builder, domain registration & buisiness email packages
Need a little extra?
Super
Most popular
Our next bundle also has:
Printed & Bound company register
1st Board meeting minutes
1st Confirmation statement - on request
Office address (12 /mos. Free)
Service address for all (12 /mos. Free)
Digital Mail - all statutory mail
or upgrade to Pro!
Pro
All inclusive
Includes everything in our Super bundle, plus:
Company filing edits - 5 p/y
Confirmation statement - yearly on request
Dormant returns
Exclusive access to our Apple store - up to 12% off
Office & Service address (included)
Digital Mail - all statutory mail
Company credit checking - with Credit Focus
Legal doc creator & help line - with Legal Manager
Was £149.99
Now £114.99
+VAT | YEARLY
Bank accounts
Our business banking partners





We've partnered with industry-leading UK and International business bank account providers to suit all types of businesses. Bringing exclusive offers such as extended free banking periods and cashback that won't be found elsewhere!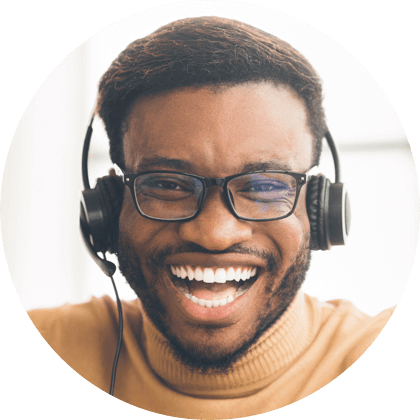 Customer support
Experts on hand
You'll get lifetime customer support form our expert, in house team who are just an email or phone call away. They're that good, on average our customers rate them 4.89/5 in customer satisfaction!
Customer reviews
A trusted provider for all businesses