Business banking from Barclays
and Cashplus
No matter the nature of your start-up, a business bank account is vital during those early months. We've partnered with Barclays and Cashplus to offer you two business bank accounts each with exclusive benefits.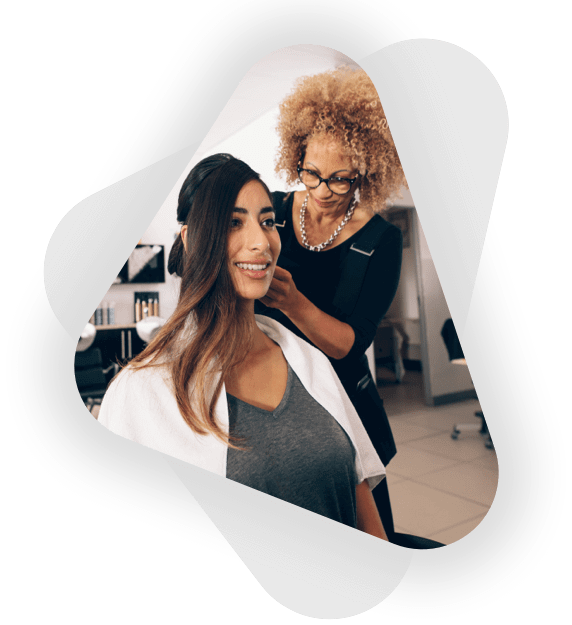 Business bank accounts for start-ups
Setting up a business bank account doesn't have to be as hard as it sounds. We've teamed up with Barclays and Cashplus to make sure that you're set up with the right type of account for your business. So whether you'd prefer to use a traditional high street bank, or if you'd like the convenience of doing it all online, we've got you covered.
Please know that you can only select companies that have been formed.

Every start-up needs a business bank account. Setting up an account with Barclays is quick and easy
£50 cashback

Free for the first 12 months

Get back a proportion of your account charges. The longer you bank, the more you get back.

Manage your account online, by phone, via the Barclays Mobile Banking app or in-branch

A choice of 2 straightforward price plans when your 12 free months are over

Barclays loyalty rewards

A named contact who'll deal with any queries you have

You'll get a dedicated local Barclays Business Manager to help you reach your goals

phone access to the UK-based Business Banking team

Free Text Alerts to keep track of money in and out of your account as well as when your balance gets close to your limit

Barclays Cloud It: a secure online document storage and management service

Get paid instantly using just your mobile number with Barclays Pingit

Cashplus is an award-winning Business Current Account, which you can manage on any device anywhere 24/7.
Apply in minutes – without re-entering details

We will submit your application to Cashplus as soon as your company is formed

Receive Account Number & Sort Code in minutes via email if approved

No credit check to apply & instant decision guaranteed

Banking Services that work around your needs

No Monthly Fees

Manage Payments & Direct Debits online or via Mobile App 24/7

UK based Customer Service

Faster, Simpler & Smarter

Comes with receipt capture and other useful business tools

Integrates with leading Accountancy Software Packages

Comes with Business Mastercard

Also pay in and withdraw cash instantly at the Post Office
The Prime Minister has confirmed to raise national insurance contributions by 1.25% to help fund the NHS and an overhaul of social care, but what could this mean for business owners? ...
Read More
As of May 4th 2021, the government launched new regulations in the form of the Debt Respite Scheme, to help people who are suffering from serious money troubles, including sole traders. This...
Read More
Ready to have your company set up?
Registering a company might seem an intimidating process, but it's actually much simpler than you think: especially in the hands of seasoned company formation agents like us. We'll not only help you with registering a company, but offer a range of services to support your business at all stages of its life. We'll help you sort out your company registrations online, with a process so quick and easy you can go ahead and focus on the fun bits.
What is a company formation agent?
Formation agents perform company registrations in partnership with Companies House. We're one of the largest, and also the cheapest. We don't just get your company registered then leave you to it – we use our experience to help you start your business properly. There are plenty of reasons to use a formation agent rather than go directly to Companies House. If you ask us, though, the best thing is that we go through the whole process with you, and get your application submitted securely online. We provide expert advice on the legal hurdles while you incorporate, and recommend good quality solutions that you might need after you've formed.
What's the difference between sole trader and limited company?
Think of it this way: when you form a limited company, you put a protective shield between you and your business. Being a sole trader is the opposite – you have no protection. As a sole trader, you are responsible for any debt you might come into while you're in business. When you register and become the director of your own limited company, you have less personal responsibility. The benefits are that you can claim back expenses, and add to your salary with dividend payments at the end of the year. For more information, see our Help Centre article about limited companies and sole traders.
How do I register a company?
Easy, we'll do it for you. Check out our formation bundles to learn more about our different products. They start at £9.99, and go all the way up to our Super bundle. Limited company formation is a straightforward business if you're as well-versed with the process as we are. If you're not sure where to start, check out our company formation guides for an introduction and some insider tips.
Why The Formations Company?
We're dedicated to British business, and love nothing more than seeing new companies flourish. 750,000 UK companies have trusted us to help them register, and we have thousands of happy customers who've seen how simple the formations process can be. We're cheaper than going to Companies House directly, and cost less than most accountants. Our online application is incredibly simple, and if you've got all your documents handy it shouldn't take more than 10 minutes to complete. So what are you waiting for? Start your business today.
Learn more about starting a business