Exclusive Pricing on Apple Devices for
Your Business
We've partnered with Apple Authorised Reseller, Sync, who have been supporting businesses to get the most out of technology for over 30 years. All Pro Bundle subscribers will have the opportunity to access business pricing from Apple Financial Services.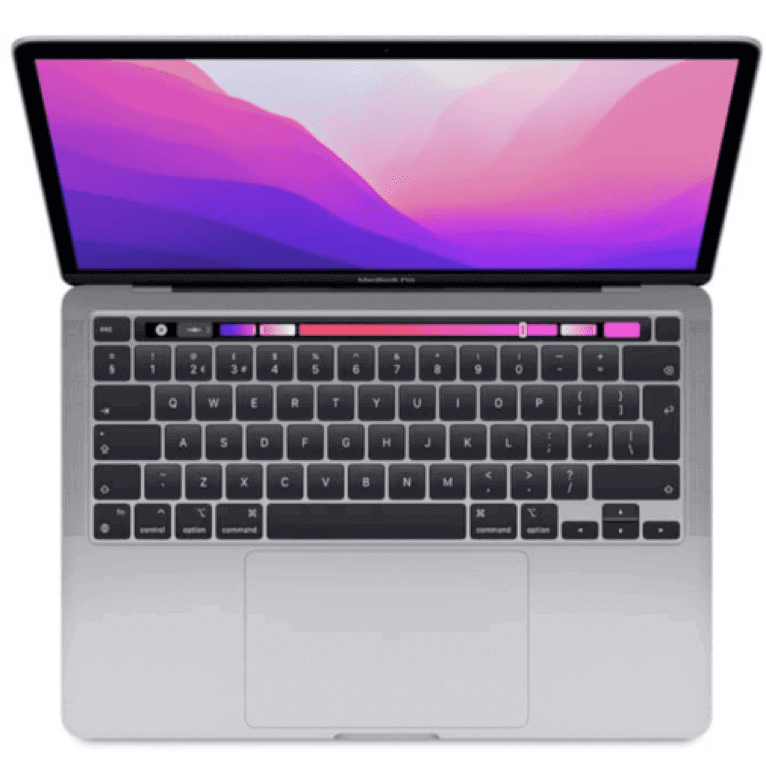 Power to move your business forward
MacBook Pro 13"
From just £25.99 p/m
with Apple Financial Services.*
Why Apple Financial Services?
Exclusively for The Formations Company customers, we have partnered with Sync who are an Apple Authorised Reseller to bring you access to exclusive offers on the very latest Apple technologies – up to 12% off.

Flexible Upgrade
Cycles
Apple Financial Services designs solutions that align with the needs of your organisation today, while keeping your future options open.

Clear, Straightforward
Agreement
Working with Apple Financial Services, you can get the technology you need, with an experience that's simple, flexible and friendly.

Innovative Financing
Solutions
Apple Financial Services builds in and guarantees the future value up front to create compelling solutions for your business.
How Sync can support your businessSync offer a range of services to help you bring Apple to your business. We can work with you to support your management team, staff, or technical team to ensure success.
Financing as unique as your businessSync work directly with Apple Financial Services to create a financing solution that works for your business. A Fair Market Value (FMV) lease from Apple Financial Services leverages the Apple guaranteed residual values, to create a flexible finance model. Lease terms can run from 1 year to 4 years, with payments made monthly, quarterly or annually.

At the end of the lease term the options are; hand back the devices, extend the lease or explore ownership options. Whether you're looking for iPad, Mac, or a mix, we've got you covered!
Flexible upgrade cyclesApple Financial Services keeps your costs low by accounting for the high residual value of Apple devices up front.

Flexible upgrades give you complete control of your refresh cycle. And with clear and straightforward terms, the experience is simple and friendly.

Enhancing productivityLeveraging the power Apple hardware, the intuitive design of macOS, and the best productivity and creativity apps available – Mac can enhance productivity in all types of business.
Why is Mac the perfect choice for business?
When it comes to getting the most out of the working day, Mac has you covered. With over 235,000 business apps available, the possibilities for businesses are endless with Apple devices at their fingertips.
*Finance for business purposes only. Subject to acceptance and affordability checks. Applicants must be 18 or over. Available on new equipment only. For Finance Lease and Operating Lease VAT is due with each rental payment and you will not own the equipment at the end of the agreement. BNP Paribas Leasing Solutions does not offer tax advice; refer to your accountant/auditor for lease accounting advice. Return conditions apply. Terms and conditions apply. Images are for illustrative purposes only. Apple Financial Services is powered by BNP Paribas Leasing Solutions. Finance provided by BNP Paribas Leasing Solutions Limited, Northern Cross, Basingstoke, RG21 4HL. Registered in England No.901225. Authorised and Regulated by the Financial Conduct Authority.
TM and © 2022 Apple Inc. All rights reserved. Financing options are for informational purposes only. Nothing herein is a commitment to finance. Apple reserves the right to cancel or change this offer without prior notice. You may be responsible for taxes and other charges. Should you choose to lease or finance through Apple Financial Services (AFS), this proposal: (a) is subject to final credit approval and the delivery of executed documents (in form and substance satisfactory to AFS); and (b) is not a statement of all terms and conditions of any lease or finance agreement